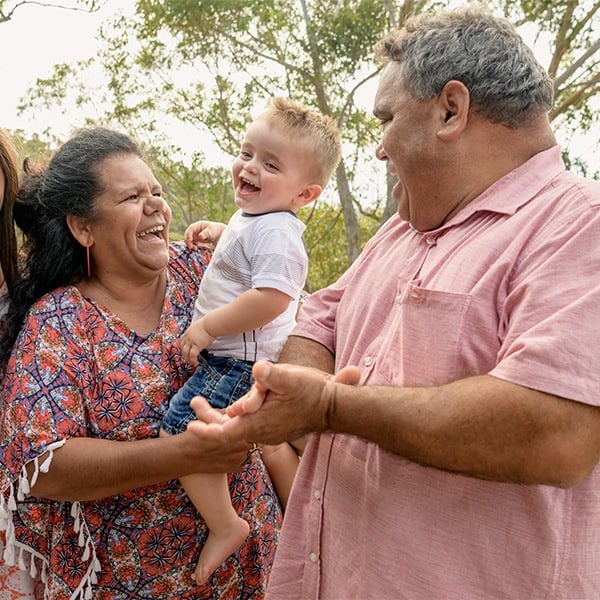 Members tell us that, overall, receiving formal peer support like MyTime report improved their wellbeing. They feel more able to cope, less sad, guilty or lonely, and also report they learn more about caring for their children from being involved in peer support programs.
Research on MyTime
MyTime has been the focus of multiple research studies and evaluations which found that parents and carers with a range of family circumstances benefited, and received the advantages of a peer social-support network.
Research also found parents' links to the community also increased as they often met outside of group times. Members gained access to more information about how to care for their children, through practical knowledge derived from the experiences of their peers, as well as the resources provided by the facilitator.
Further reading
Chernoff, R.G., Ireys, H.T, DeVet, K.A., & Young, K.J. (2002). A randomized, controlled trial of a community-based support program for families of children with chronic illness: Pediatric outcomes. Archives of Pediatric Adolescent Medicine, 156, 533-539. https://doi.org/10.1001/archpedi.156.6.533
Day, C.A., Michelson, D., Thomson, S., Penney, C., & Draper, L. (2012). Evaluation of a peer led parenting intervention for disruptive behaviour problems in children: Community based randomised controlled trial. British Medical Journal, 344, 1-10. https://doi.org/10.1136/bmj.e1107
Hammarberg, K., Sartore, G., Cann, W., & Fisher, J.R.W. (2014). Barriers and promoters of participation in facilitated peer support groups for carers of children with special needs. Scandinavian Journal of Caring Sciences, 28(4), 775-783. https://doi.org/10.1111/scs.12110