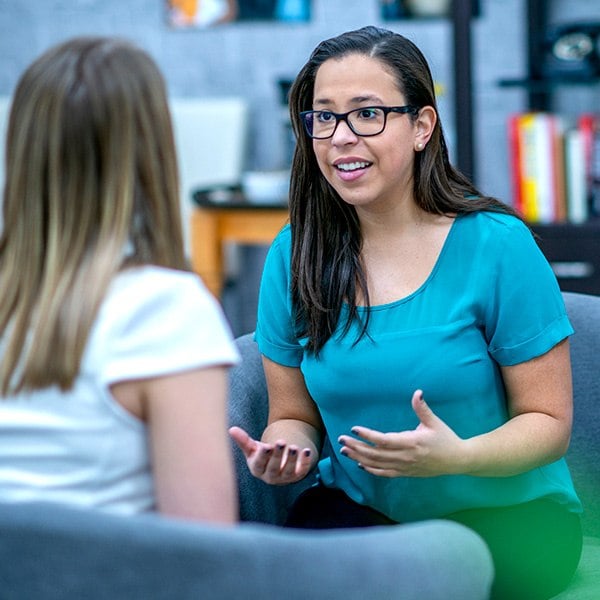 Your role as a MyTime facilitator
We want to learn more about your work as a MyTime facilitator – what guides your work, what challenges you face, what helps you support members, and more.
As the national program manager for MyTime, the Parenting Research Centre is conducting a consultation session with facilitators because your perspectives and experiences are important – they help improve the program and ensure that any resources developed are helpful to you.
It's important to us that we hear perspectives from each region, and from facilitators who have been with us for a while and who are new, so please get in touch – we would love to hear from you.
Register your interest in participating
What's involved?
During a 2-hour group session online we'll ask questions like "What guides your work?" and "What are some of the challenges you face in your work?".
Dates: Between the 6th and 2oth of June. We will work to find the most suitable date once we know who's coming along.
Time: Within school hours (times vary, but you can let us know what suits you best when you register your interest)
We know you have many other commitments, so if you are interested in being involved but unable to make these days or times, or if you would rather talk to us 1-on-1, please get in touch anyway! We will do our best to find an alternative time.
If you have any questions, Sasha at sjohnston@parentingrc.org.au
Register your interest in participating
We value your time – selected participants will be sent a $120 gift card after our session to say thank you.
Do I have to be involved?
Being part of the consultation is voluntary. You can change your mind about being involved at any time. Just get in touch to let us know at mytime@parentingrc.org.au.
What will happen to my information?
We ask that you let your coordinator know you're taking part, but we won't share anything you say in a way that identifies you. Responses will be combined and used by MyTime researchers and the funder to help improve the program. You will not be identified in any report or publication about MyTime and only group-level responses will be used. The consultation will be audio-recorded to capture group responses. The audio-recording will be stored securely and only used for this purpose.